A friend has asked me to participate in Project 365 with her. It's kind of what I've been doing already, so agreeing to do it along with her wasn't too hard a commitment. Basically, you take at least one picture every day and try to document your year. It goes along with what I've been doing with this blog, the purpose is to improve your photography skills and look at objects, people, places in a different way.
This first post isn't because of that project. It's because I like the picture. :)
Jan 1 picture: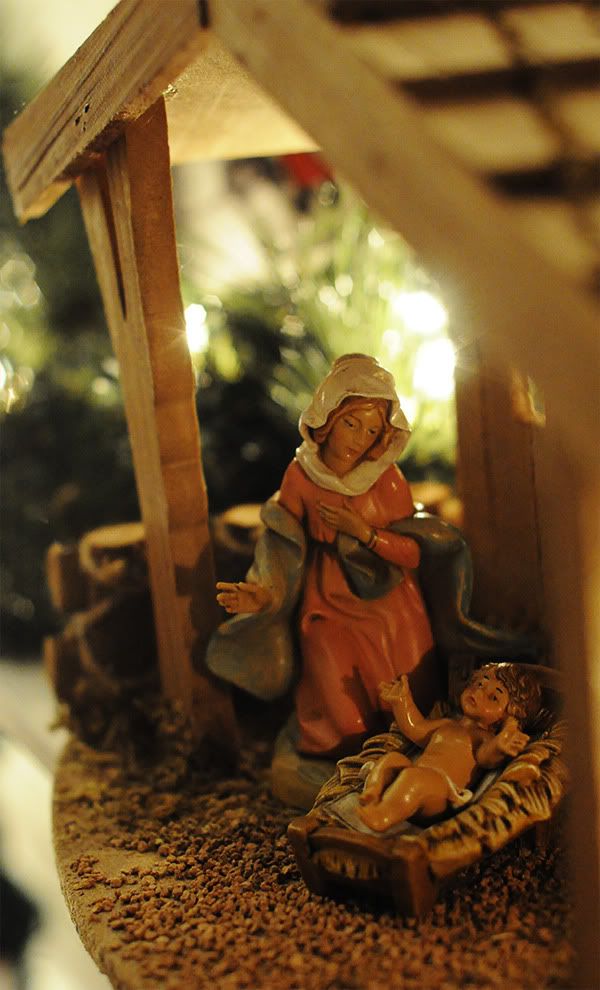 I believe that the year (as well as each day) should start with God. You should offer your sufferings, joys, thoughts, and actions up to God.
Jan 2 picture:
I desperately needed to get out of the house and do something to try to keep my mind of the fact that someone who was very dear to me in high school just died, so my family and I went to Old Town Alexandria. It was nice to see all the Christmas decorations up, and we had a good time in a store called "Why Not."