I have one picture that I took today, and one from the day that Popper was just doing so many fun poses at lunch while the light was just right.
I love this picture of Peanut. This is such a Peanut look.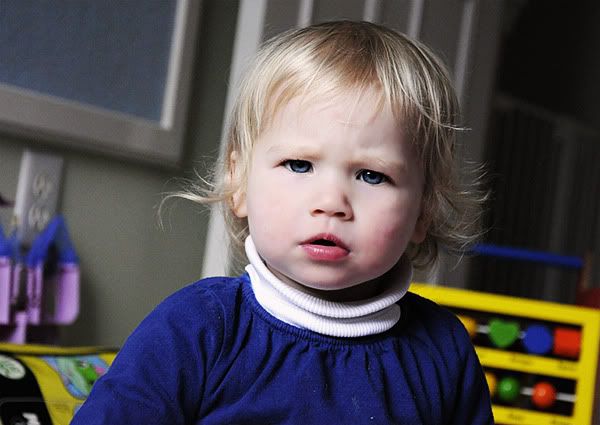 Popper was having fun pretending that her glass of water was a camera. So she'd look through it and say "click" and act like she was pushing a button.