I had fun hiking to Laurel Falls. It had been way too long since I've walked a trail, and I'm sorry that this one was paved, although that made it a little easier for my four year old to hike. Laurel Falls in Great Smoky Mountains National Park was not as impressive as I had hoped, but it was still pretty. I was told that if they had just had rain, the falls would have been wider. Still, we had a fun family picnic before the hike, the girls loved the pools of water up by the waterfall, and I got to take pictures.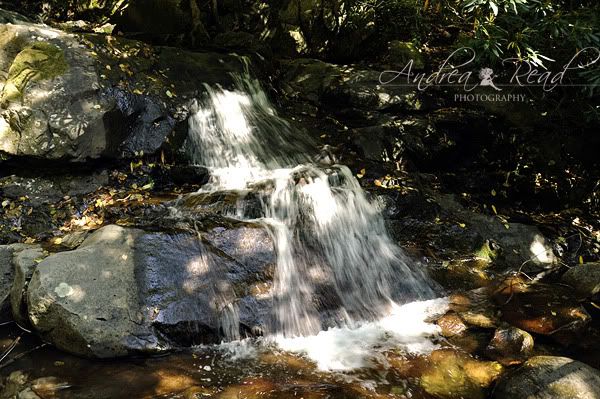 Later during our vacation we headed to the Ripley Aquarium in Gatlinburg. Although the girls did zoom from one thing to the next, the Aquarium was all they talked about for days later. We went to Gatlinburg a couple more times during the week, and each time the girls begged to go back to "see the animals."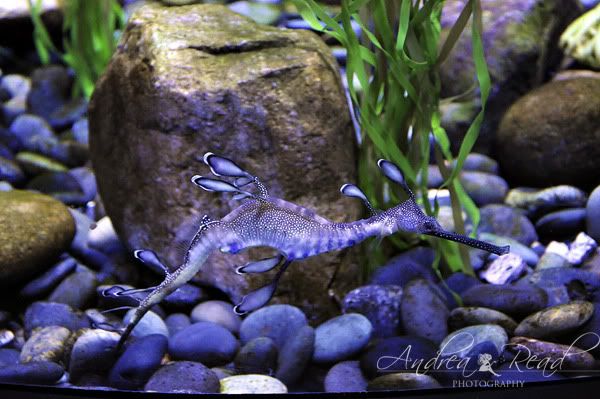 The picture above and the picture below are sea dragons. So cool, right?
We had lunch at the little cafe inside the aquarium, and while the rest of us were finishing up, Popper asked if she could go watch the rays. Of course I had to snap a picture. While we were eating, we actually got to watch a diver go into the tank and feed the rays (and the few young sharks that were also in the tank). The girls were pretty excited about that.